This is the longest Groundhog Day ever.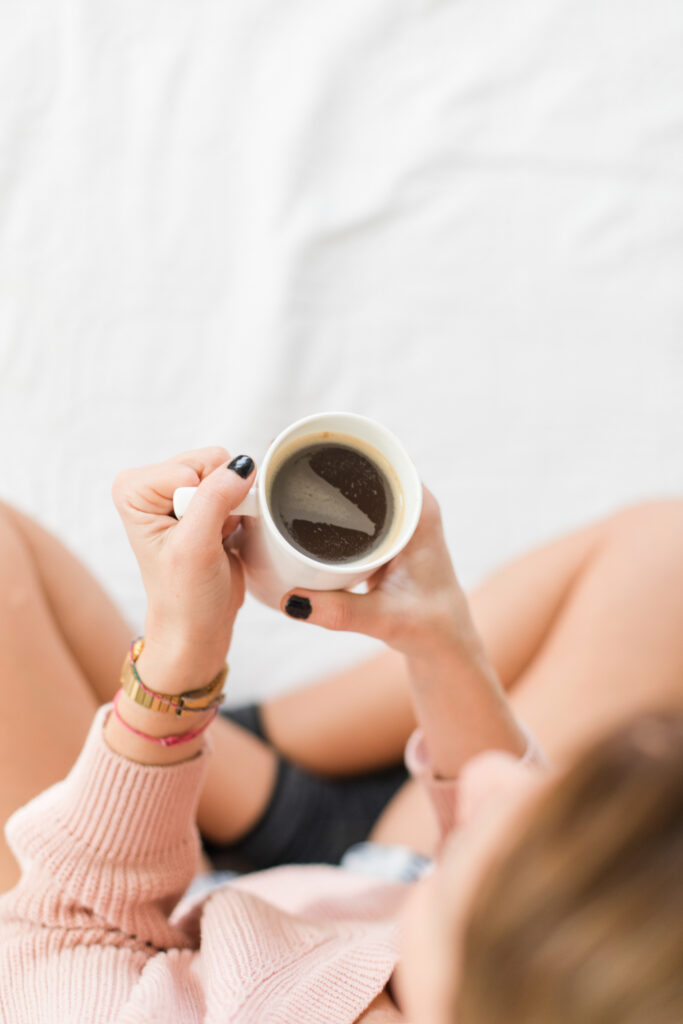 Staying positive and focused? Never mind, that's a loaded question.
It totally feels like groundhog day but I am trying my best. 
Whether it's blogging or braiding my hair I am giving it my all.
Jumping right in –
Take a look at my latest finds 👇👇
(Some of these links are affiliate links they are colored PINK . So if you decide to buy anything, I'll receive a commission. I am self-funded like we are all but I also like purses)
Focused on:
Staying sane.
Try Green Leaf Origins CBD – this has changed my life.  I have always had trouble sleeping and since I have been taking this oil I sleep peacefully. I take it everyday because consistency is key to see the results.
Use the code "CBDforME" to get $10 off.
My Best picks this week:
In the next 45 days, I will be launching new products. Staying organized for multiple projects is always a challenge until I found Trello.
Trello has been the game changer for me.
I created a board for every project I am working on and share that board with my team. Think of an online filing cabinet that everyone has access to and can add notes, deadlines and the status of the project in real time.
Easy to use and saves me so much time.
I can't imagine my day without it.
I have told you about Trello Magic with Kate before- but this week only she is offering a 20% discount- so if you were thinking about getting organized, great templates and learn all the benefits of Trello, now is the time!
Use the coupon code TIME at checkout.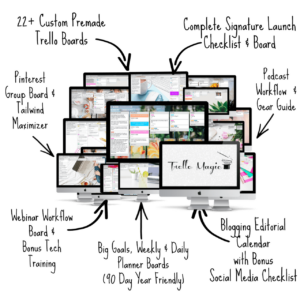 Wondering where to turn when starting a business?
You need to buy this Bundle from a group of boss babes that I follow and have several of their products. Hurry this is only here until May 15th.
They will be covering:
Branding
Social Media Marketing
How To Start A Podcast
Website Design
Email Marketing
& so much more!
I have signed up to several of these speakers courses and workshops individually. I find it hard to stay interested in some people's content but I haven't found that to be the case with those that are a part of this bundle.
Check out Your Course Toolkit Bundle- 25+ courses for only $99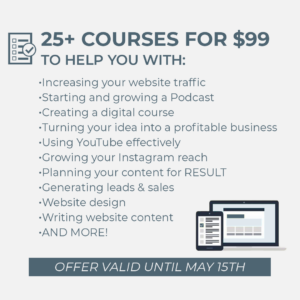 Love Free?
I love Virtual Summits, and this is my 2nd year attending The Rebel Boss Summit.  I have found some great content producers and experts on digital marketing this way. If you can't tell already I love learning
The event is 4 whole days filled with digital product training from insanely talented digital marketers and creatives!  
It's also ALL online, meaning you can tune in FOR FREE from the comfort of your own home – wear your PJs!
Click HERE for your FREE Ticket (fyi, I buy the all access pass – it's so worth it)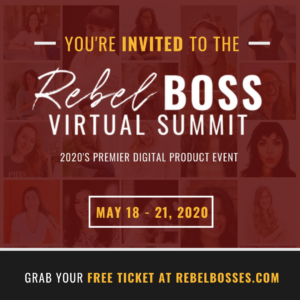 Great Podcasts:
Simple Pin Media Podcast- Kate Ahl
Social Media Marketing-Michael Seltzner
Do it Scared- Ruth Soukup
SHE Podcast
The Passive Project- LOVE HER
The Scalability Show by Haley Burkhead
The Content Boss Podcast by Krista Dickson
Meanwhile on NETFLIX:
All I can say is Ozark Season 3 😳
I hope find these resources interesting. 
If you want me to check out your service or product to include in next weeks post let me know- we have to stick together. 
There is no charge just love.
Any questions or feedback please  email me  anytime🎉.
Talk to you soon- xoxox
Want to use an awesome email marketing platform that has, sales, funnels, opt in's and beautiful templates for less money than any other out there? 
You need Flodesk 
Click on my link 👆👆and get it for $19 a month!!